Energy Efficiency
Heating Control Upgrades
Alongside
Boiler Upgrades
and
Power Flushing
of your central heating system upgrading your heating controls contributes highly to improving your energy efficiency.
We will inspect your system and recommend all required heating control upgrades including zone valves, thermostats and timing controls and thermostatic radiator valves (TRVs).
Smart Zoning with Honeywell EvoHome
EvoHome, the latest in heating control technology, allows you to specify the temperature setting for radiator zone kits in each room of your home from a central Wifi Controller or your smartphone.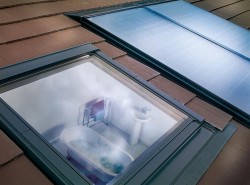 Solar Panels & Energy Efficiency
In this era of energy efficiency awareness we can advise on and also install Solar Panel Systems. Solar water heating panels are slim, double-glazed panels that work by absorbing heat and from the sun. This energy is then transferred through a pipe into your hot water cylinder to give you hot water.
Hot Water Cylinder Installation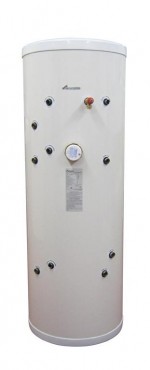 Modern water cylinders combine energy efficiencies with high levels of insulation, excellent flow rate and outstanding re-heat performance.
We install both vented cylinders and pressurised unvented hot water cylinders.
The advantage of an unvented cylinder is that no additional tanks are required. The cylinder can provide hot water constantly at mains pressure. The hot water cylinder is supplied with a back up immersion heater, giving less reliance on the boiler.
Heat Pumps
Air to Water Heat Pump
An air to water heat pump is installed outside the property and provides heating and hot water for the home. It can produce up to 5 times more heat energy to the home than the electrical energy it consumes, typically providing over 50% energy cost savings relative to oil heating.
Air to Air Heat Pump
For smaller homes and apartments an Air to Air Heat Pump can be suitable. This provides both heating and cooling for the home and Worcester's Greensource units also feature advanced air purification technology which is particularly beneficial to allergy sufferers.
The heat pump has an outdoor and indoor unit. The outdoor unit uses a refrigerant solution to absorb energy from air outside the property. The indoor unit then converts the energy into hot air and distributes it within the home.
Energy Saving Consultation
We are based in Carrickmacross and work all over the North East of Ireland: Louth, Meath, Monaghan, Cavan, Dublin, Navan, Trim, Virginia, Kingscourt, Balbriggan, Swords, Clonee and surrounding areas, so
contact
today for a consultation as on energy efficiencies for your home or business.
---
EPC Plumbing & Heating
We install and fix boilers, provide heating & plumbing services throughout Counties Dublin North, Monaghan, Cavan, Meath, & Louth including Navan, Virginia, Carrickmacross, Kingscourt, Ardee, Drogheda & Dublin City
Phone:
01 9107968
Mobile:
087 278 8522
Dublin Office:
Suite 5302, 26 Upper Pembroke Street Dublin 2, Ireland
Navan, Co. Meath, Ireland
Carrickmacross, Co. Monaghan, Ireland